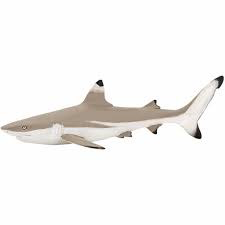 Blacktip Reef Shark
Blacktip Reef Sark Facts!
Blacktips have been reported entering brackish river mouths through Malaysia and Madagascar – where they have also been found in brackish lakes.
Due to its smaller size, this species is not typically regarded as a danger to humans. People wading in shallow water however, have suffered bites upon their feet and legs.
The blacktip is one of the most common sharks found on reef sites throughout the Indo-Pacific region.