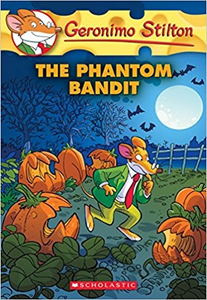 Geronimo Stilton #70: The Phantom Bandit
When you're with Geronimo Stilton, it's always a fabumouse adventure!
The staff of The Rodent's Gazette sent me on a vacation to Cacklefur Castle . But who could relax in such a spooky place? On my first night there I stumbled on a mystery. A phantom was threatening the special pumpkins that grow in the Von Cacklefurs' garden! Could I trick the ghost-thief into revealing its identity?