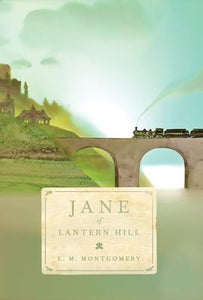 Jane of Lantern Hill: L.M. Montgomery
The definitive paperback editions of L.M. Montgomery's beloved novels get a brand-new look for the next hundred years!

For as long as she could remember, Jane Stuart and her mother lived with her grandmother in a dreary mansion in Toronto. Jane always believed her father was dead--until she accidently learned he was alive and well and living on Prince Edward Island. When Jane spends the summer at his cottage on Lantern Hill, doing all the wonderful things Grandmother deems unladylike, she dares to dream that there could be such a house back in Toronto . . . a house where she, Mother, and Father could live together without Grandmother directing their lives--a house that could be called home.