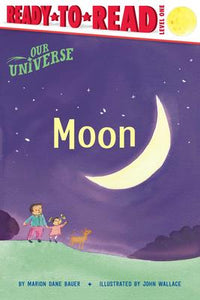 Ready to Read Level 1: Our Universe: Moon
Learn about the moon in the first book in this new, nonfiction Level 1 Ready-to-Read series about the universe that's perfect for kids who love science and space!

Everyone loves Earth's little neighbor: the moon! It lights up our night sky, guides our oceans, and so much more. Beginning readers will love learning all about the moon in this fact-filled Level 1 Ready-to-Read.