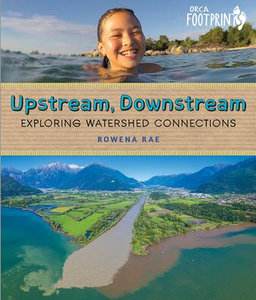 Upstream, Downstream: Exploring Watershed Connections
Do you know your watershed address? We all have one, whether we live high up in a mountain, on an inland prairie or near the coast. A watershed is an area of land that channels rain and snowmelt into streams, rivers and oceans. Our lives are deeply intertwined with land and water and all the connections between them. Day-to-day activities—like brushing our teeth, eating a meal, getting a ride in a car or even using an electronic device—have consequence for our own or someone else's watershed.

Over the centuries we've changed the land by farming it, cutting down the trees on it, digging into it and building on it. We've also learned how to control water—where it goes and how much flows. Upstream, Downstream explores the consequences of the pressures people place on watersheds and highlights some of the heroes making a difference for watersheds around world.